《 ISO9001 / ISO14001 /OHSAS18001/BSCI / DISNEY FAMA 》
Our factory has been granted ISO 9001:2008 certification since 2008
Printing factory and some plastics manufacturers have been granted BSCI & ISO 9001.

---
《 Inspection Process 》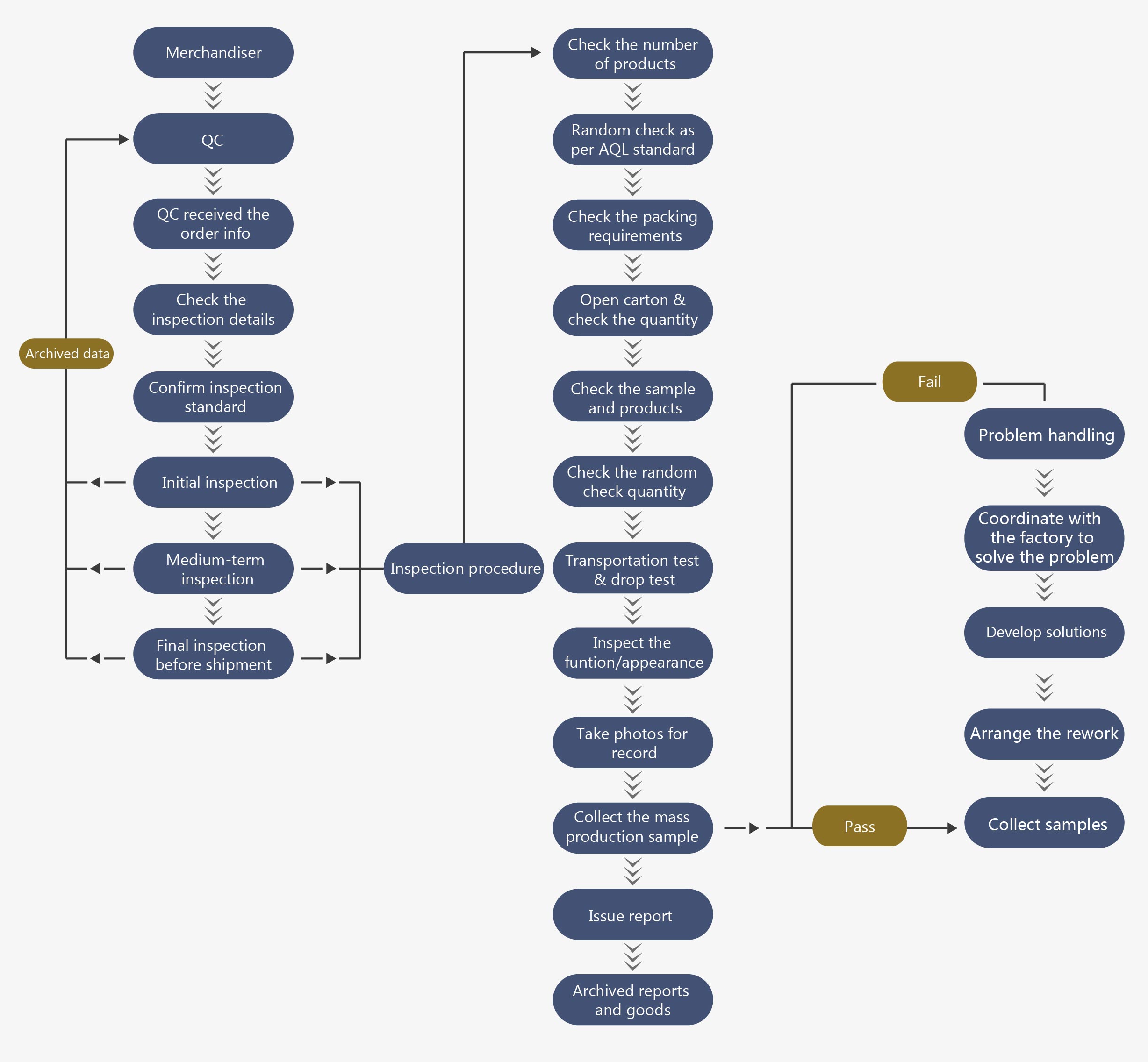 ---
《 AQL standard report 》
First of all, quality control should be carried out from the source of products -- raw materials, to ensure that the raw materials used by all manufacturers meet international safety and environmental standards, also can pass the testing requirements of EN71 and ASTM.
For each part of the manufacturing process, our workers will strictly inspect the products one by one, ensuring that only those good ones can be delivered to the next production process. The factory will arrange at least one or two QC to make sure there are no or fewer errors on the packaging.
In order to guarantee the product quality, we have arranged resident QC in each factory, monitor and check the incoming parts and finished products every day, and timely find and deal with problems. And report the latest situation of the factory every day.
Before the final product is shipped, we will conduct random check again strictly in accordance with the standard of AQL, and make inspection report record for each batch. Make sure to pass the qualification test before send them to the customers.
---
Lab TEST service proposal
All of our products comply with the EN71 and ASTM test requirements and we work closely with third-party accrediting agencies such as TUV, Intertek, and SGS. In addition, we are very experienced and familiar with the testing requirements, also can provide consultation and advice during product development and production.
What is more, our factory also has its own small laboratory and experimental equipment, which can help customers with drop test, transportation test, humidity test, high-low temperature test and so on.
Once we did pre-production testing for plastic dice and found that the paint failed to pass the naphthalene content in PAHS. We tested various materials of the coating, and found that one of the materials was failed. After changing the material supplier, it could pass the test safely. In this way, we can purchase qualified environment-friendly materials for mass production.